How are these created?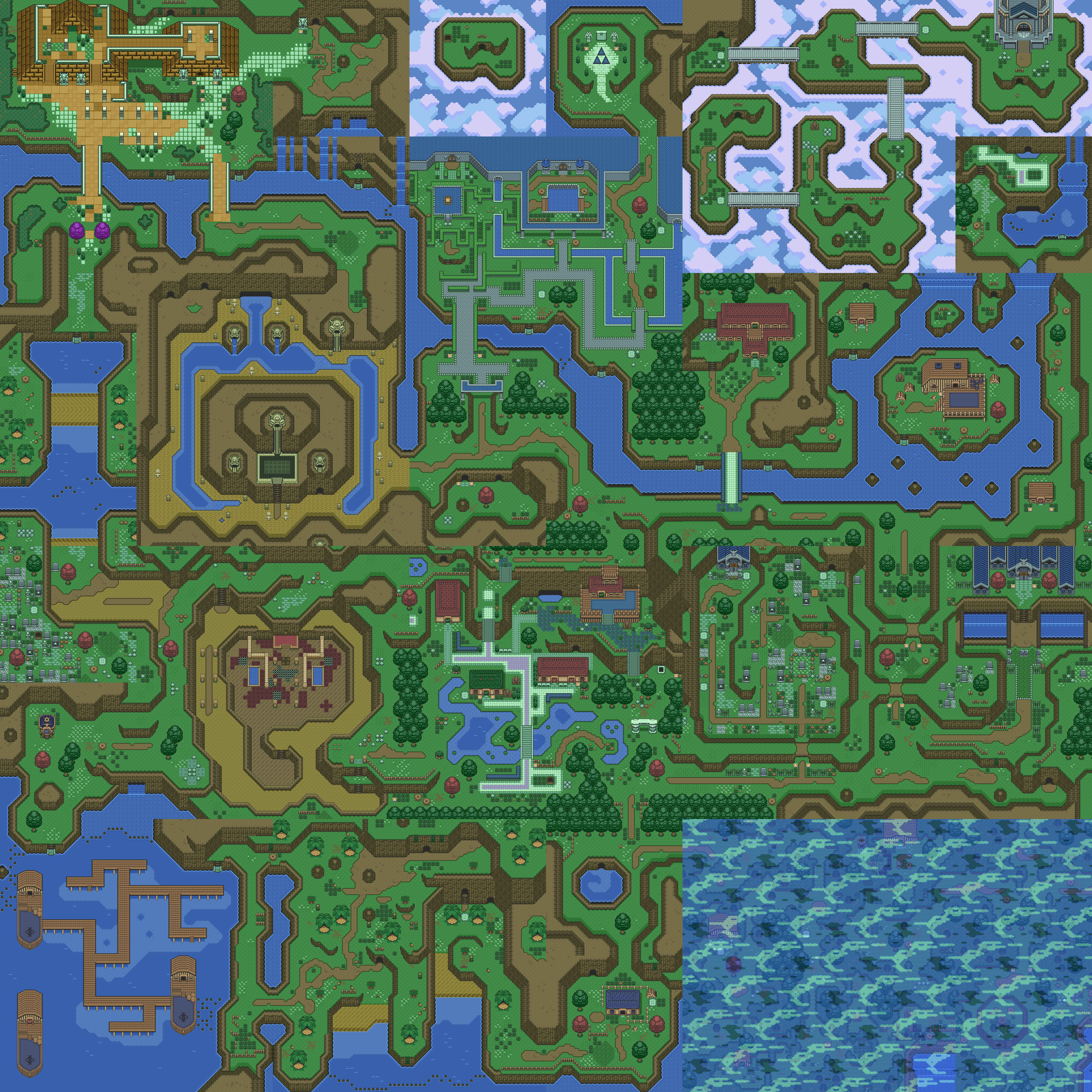 Is it possible to create one using only zsnes? I can't find one anywhere of the darkworld in parallel worlds, also of the dungeon map.
Looks like qwertymodo's site so he should be able to tell you exactly how he does it (if he did those maps).
Also check under "How do you make all these maps?" on this page:
SNESMaps.com
You can disable layer in zsnes by pressing 1-5. Turn off the layers for hud, sprites, etc and you can save images and then stitch them together in an photo editing program.

suFami

Leever





Since

: 2016-09-04



Open the rom in Hyrule Magic and take screenshots of each area one by one. If you did this right, the full size of each overworld map is exactly 4096x4096 pixels! At least thats how I do my maps, I know some people take screenshots of all areas in emulators directly, but when you have editor, why bother?

SePH







Since

: 2012-06-19




---
Permissions in this forum:
You
cannot
reply to topics in this forum