Page 3 of 4 •

1, 2, 3, 4


PeV Patch v2.3 [2019.01.18]:
Link
Track List [2019.01.18]:
Link
PepilloPEV PCM Sets
Loop Fixed NES Version v2.3
Code:

https://app.box.com/s/khxs2eek0d0gtyimgmoouz2o0emokdu3
Loop Fixed Hybrid Version 2.3 [artists: Conspiracy83, HPendragon, NES]
Code:

https://app.box.com/s/1dm74te4zujc3y35n9iircobvw5yzhmx
- older PCM links removed as no longer compatible with v2.3 patch -
Last edited by pepillopev on Sun 20 Jan 2019 - 12:20; edited 85 times in total

@Señor Ventura
Here is a quick rundown for using Sample Audio position mode in Audacity.
#1 Switch Audacity from
seconds
to
samples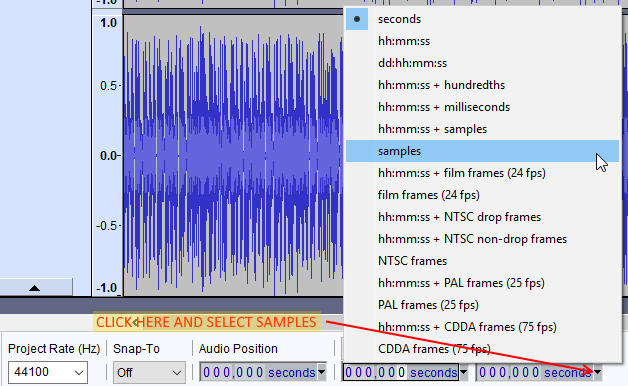 #2 Find your loop point value (where audio seamless loops)*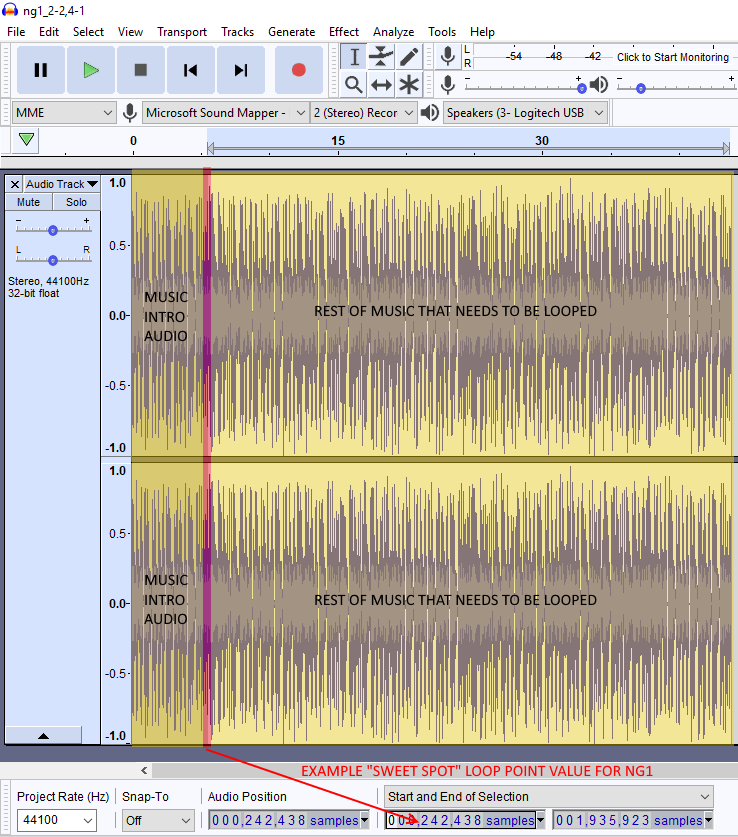 * Qwertymoto YouTube video example on how to create PCMs (and find loop points):
Link
#3 Use
wav2msu.exe
** via command line to write loop value into PCM.
Afterwards, your WAV file will be converted into a PCM file with the loop value hard coded into it. Now you can use foobar with Qwerty's plugin to listen if it loops seamlessly or Goldwave (if this is your preferred app to use).
**Link to wav2msu tool:
Link
This is just a crude way of doing this. It can be made more automated using Qwerty's msupcm++ with JSON files. I suggest getting a hang of this first before moving to JSON method. You can also use Audacity to listen to your WAV to find that "perfect" loop point too.
You can get foobar with Qwerty's msu plugin already included via this
LINK
. Just decompress it with 7zip or WinRAR and assign the msu PCMs to this app (similar to what you did with Goldwave). Foobar2000 will automatically start playing the MSU1 PCM the moment you open them. You can also drag and drop more PCM files into foobar to play them.
Much Luck.
Page 3 of 4 •

1, 2, 3, 4


---
Permissions in this forum:
You
cannot
reply to topics in this forum