24 Items menu base hack

Information:
Implements the 24 item menu and hud, as seen in Gates of Darkness demo and other things, read enclosed info.
Rom:
ALTTP (US), without header, expanded to 2MB
Screenshots: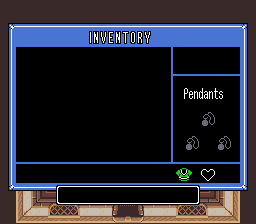 Zip File:
http://bszelda.zeldalegends.net/stuff/Con/24items_menu.zip
Additional info:
Implements the 24 item menu and hud;
Code Addresses:
Multiple 
Update (Version-6).
Added the new codes for 4 digit rupee and x3 magic, goldstar and worn out glove. Added a rom file with every ips applied.
-----------------------------------------------------------
Close gap in 24 items menu by adding an extra item (shovel)

Information:
Get shovel in menu instead of empty space, so you can have and use both the flute and shovel at the same time.
Rom:
native rom with Euclid's 24 items menu *or* Parallel Worlds-prepatched ALTTP
Screenshots:
Ips Patch:
http://bszelda.zeldalegends.net/stuff/Con/pw_shovel.zip
Update:
1. contains 2 versions: one for 24-items menu (patch above) and one for Parallel Worlds
2. the 24 items version needs a flute_fix.ips to prevent the flute dig up infinitive times (shovel isn't replaced anymore to prevent this, address 0d/1be0 before the gold potion code). PW flute is obtainable in a chest so no problem here.
Additional info:
You get the shovel from the dark world sprite (native Zelda) and Keep it after you dig up the flute, or you can place the shovel in a nice chest via HM
-------------------------------------------------------------------------------
Count play time with a menu clock

Information:
This hack adds a play time counting clock to Euclid's 24 item menu.
Rom:
24 items menu! expanded Rom
Screenshot:
Ips Patch:
http://bszelda.zeldalegends.net/stuff/Con/24_menu_timer.zip
Additional info:
The time is stored at srm 7ef339-7ef33a.
Note: the timer will first Show up when you collected an item.
Last edited by Puzzledude on Wed 9 Oct 2013 - 15:24; edited 4 times in total

Puzzledude

Elite ROM Hacker





Since

: 2012-06-20



ShadowOne333 wrote:Thanks for these hacks!
I wanted to give some feedback regarding the new HUD.
It seems that if you get a heart to fill your life meter, you can catch a glimpse of the heart were it used to be near the new item box.

For example, when you grab a heart, the life meter's hearts change sizes if you have something like half a heart or so, and when the meter gets the new heart, you can see the change being somewhat mirrored in the lower half of the item box.
I suggest using frame per frame skips as this happens really quickly and it disappears from the item box once the heart has been fully transferred to the life meter, this only occurs during the animation of the life meter.

Maybe that's handled by another routine?
Just hope this helps with the hack.
I actually decoded this a while back. I didn't know this patch does not have this hex fix.
From my hex fixes document:
8.)
A) spining hearts in the HUD (all is for No header)
address 6F152, value must be 06 (spining on the left = parallel worlds)
, old value is 68 (spining on the right = Alttp)
------------------------------------
So this basically means the value should be 06 for PW (and if the heart is spining on the right when gaining health) then it is 68.
Not sure what went wrong here as PW already has it 06, maybe the patch undoes that.
---
Permissions in this forum:
You
cannot
reply to topics in this forum