According to this topic -
https://www.zeldix.net/t444-change-global-palette-of-a-sprite
it is possible to change a sprite's palette without messing up the other sprites. I succeeded into changing the King's palette in the ending, but something bugs me off... it is the maidens, both in crystals and in the ending.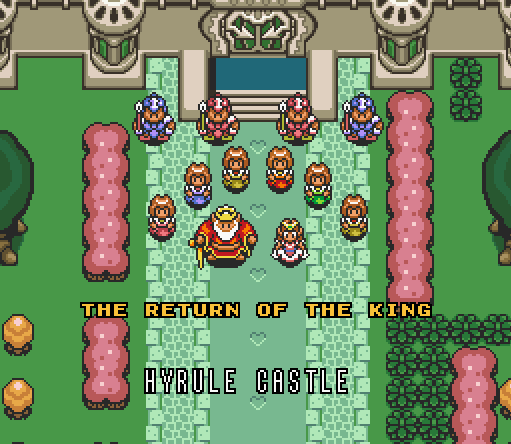 See, two of the maidens in the ending scene are yellow, and I wish to change the palette of one of the two (either the top or the right will do) but I dunno where to look... As for the crystals, the palettes are ''hidden'' due to the 3D sprite rotating. Here's what I mean.


I was wondering if it is possible to edit each crystal maiden's palette via Hex... not the crystal itself, but the maidens inside. The sprite's value for the maidens is AB and their offset is 6B404, plus the fake maiden's (Blind) value is 4F and its offset is 6B410.
As for Agahnim, I entered this value in Hex 06B359 then added 7A. The result is 6B3D3, so I went using an hex editor to go to 6B3D3, but... the value is 8B, and is nowhere in the palettes topic (from 0F to 1F). Likewise, the scene where Agahnim sent Zelda to the Dark World's offset is 6B41A, but the value is 00. I just wanted to change his robes from green to red and give him blue skin, like in the official artwork. Is there something I did not understand in the Palettes topic?

NitroHedgehog

Newcomer




Since

: 2022-08-30



Similar topics
---
Permissions in this forum:
You
cannot
reply to topics in this forum