Hi, I want to ask for help on two things. I am working on the Hungarian translation of Link to the Past. I started translating the menu with a program called Hyrule Magic, but a sentence is missing (see picture). How can I modify a missing sentence?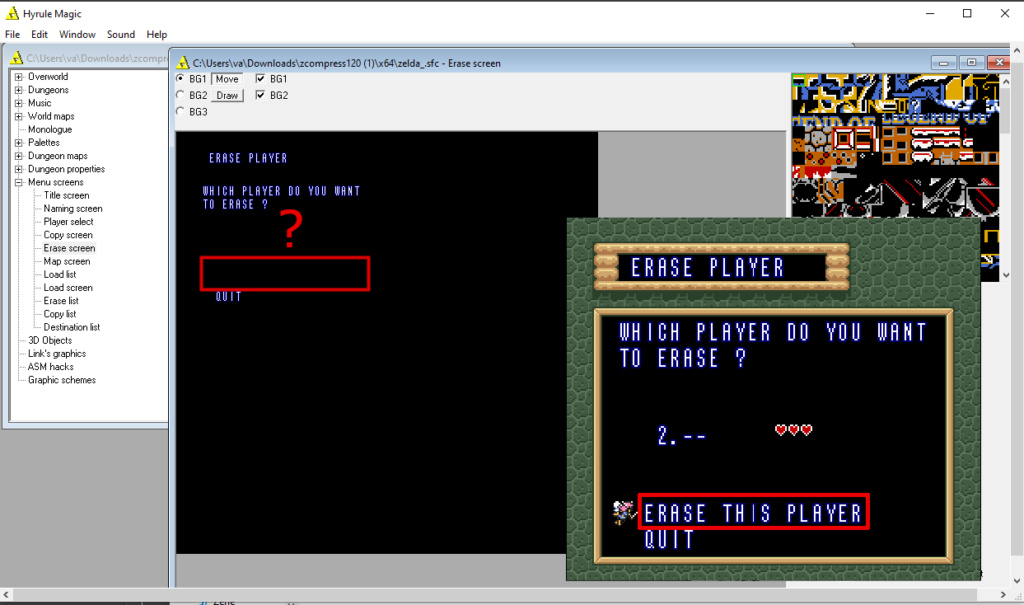 I also want to redesign the inventory as shown.
Original:
Plan:

VTA

Newcomer




Since

: 2021-02-24



The missing sentence can be modified in hex only as Euclid originally changed it in Parallel Worlds. It is probably documented in MathOnNapkins disassembly of the game.

There's a disassembly of the menu somewhere in the Alttp Compendium. So again can only be changed in hex.

SePH







Since

: 2020-10-03



---
Permissions in this forum:
You
cannot
reply to topics in this forum